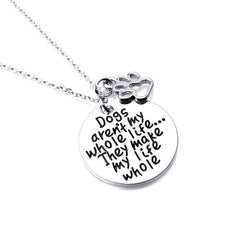 OUT OF STOCK
Dogs aren't my whole life... They make my life whole
Attention dog lovers! You might be familiar with these sentiments engraved on this chain specially made for you: "Dogs aren't my whole life... They make my life whole". Let good Ol' (insert dog's name here) and the rest of our fellow dog lovers know just how much you appreciate their...
add to cart
The latest in UV Gen nail Technology
$8.00
  Polygel UV LED gel varnish nail polish art kit for nail extension a set of gel lacquer quick building hard strong polygel      ProGel Is an all-in-one formula for perfect working consistency. No monomer, no mixing, no ratios. The formula allows you to work as fast or as...
add to cart